SueMay Lewis is one women who doesn't mind spilling blood for this sport!  If you can keep up with SueMay, you will see that she is passionate about *rubbing close* to nature as she rides.  SueMay was recently elected to serve as secretary for Cape Fear SORBA.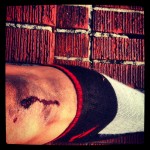 1) How long have you been mtn biking?  Who introduced you to the sport?
I started riding around nine years ago, but for the first few years only rode when I went to the Raleigh area to ride with the friends who introduced me to the sport. I didn't even know about Blue Clay at that time and wasn't ready to ride on my own anyway (you think I crash a lot now). It's taken a long time but I feel like I've come quite some way since those days.
2) What do you currently ride?  What is your dream bike?
I now ride a Rocky Mountain Element with plans to upgrade the little Klein for more future riding on it as well. As far as dream bikes go I agree with Greg in thinking Specialized's Epic could be a really nice ride. Testing out Trek's Superfly Carbon 29er has given me something else to dream about as well.
3) If you had an unlimited budget, where would you take your next bike trip?
Moab, BC, and Wales would be on my list for future mountain bike trips.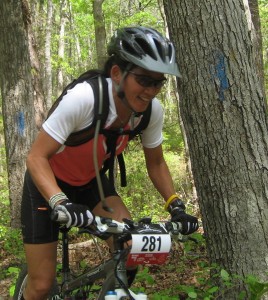 4) What do you hope to accomplish in serving on the leadership team of Cape Fear SORBA?
First, I'd love to see both Brunswick Nature Park and Blue Clay Park as fully useable and well known bike parks with decent facilities and a little more freedom to add to the trails.  Second, I want to see greenways and better bike lanes here in Wilmington. Third, I am hoping for better communication with Parks and Rec Departments and for public awareness and education on mountain biking. Finally, I would definitely like to see more programs and/or clinics for both children and adults and work on raising more funds for this cause.