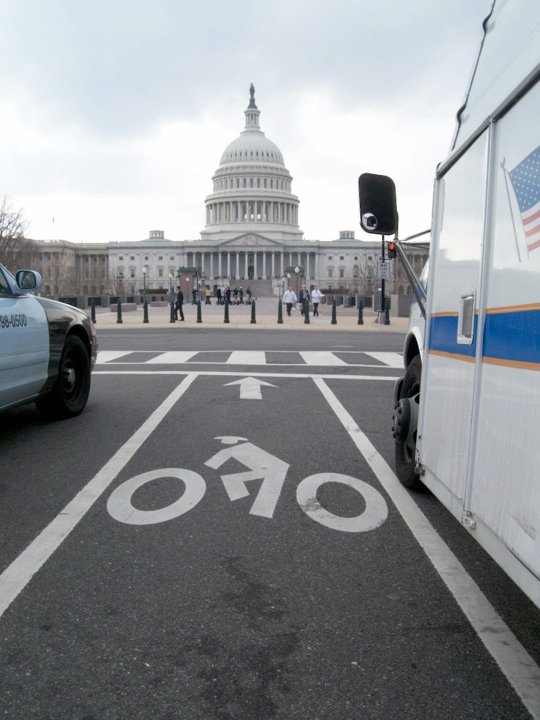 In preparation for my trip to the National Bike summit I have decided to do a fun little exercise for members of CFSORBA. One of the most important things that you can do when visiting and chatting with our representatives and their staff is make a personal connection with them. You have to find something that you can do that will both memorable and personal. I have to show them that I am not alone up there in DC spouting about Bicycles. I have to show them that I represent a wide range of people. Mountain bikers and road bikers from all walks of life. Those who cycle to work, cycle for fun, use cycling as their livelihood all matter here. So here is what I ask.
I would like as many people as possible to write one page letter about why cycling is important to you. Tell a story about why cycling is a part of your life. Say why having improved cycling infrastructure is important to you, and your family and friends. Tell me (and everyone in DC) why you love cycling and want it to be a part of your life. Make it personal. If your child rides bikes, ask your child to write a short letter saying why they love bikes! I want a binder full of these letters to present to our representatives in DC. Take 10 minutes and tell me why you care about cycling.  It could mean a great deal to everyone.
Please send all letters to me at thecreeper35@gmail.com, and please remember to put your name on them.
If you wish to mail them to me please make sure that you get them in the mail quickly! My mailing address is:
Austin Fenwick
206 Frederica Court
Wilmington, NC 28412
In addition! I will be blogging nightly at www.capefearsorba.com during my trip to DC so if you wish to find out how things are going you should check it out every evening. I will attempt to post throughout the day but if i cannot i will certainly make postings in the evening following the days events.
Thanks for your help and I look forward to hearing from you.
Austin Fenwick
Vice President
Cape Fear SORBA
828-243-7867
thecreeper35@gmail.com