**Yes, Race #2 tomorrow will go on!  Recent rain will NOT effect the race happening at Brunswick Nature Park**
No rest for the weary racers of Coastal Carolina Off Road Series 2013!  We need to bring you up to cranking speed on a few news items concerning the BEST MOUNTAIN BIKE RACING SERIES on the entire Carolina Coast!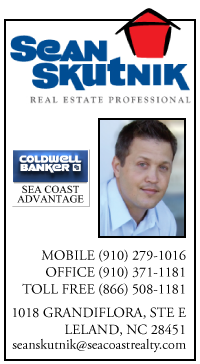 1) Realtor Sean Skutnik with Coldwell Banker, along with Bike Cycles-Wilmington, is helping to support Cape Fear SORBA at our Wilmington CCORS races in 2013. Realtor Sean Skutnik has sponsored $300 in Bike Cycles gift cards during the race next Sunday starting at 3:30pm and another $300 at the last race in May. Realtor Sean Skutnik will host a FREE registration for racers and non-racers alike starting at noon and will be located alongside the race registration. Winners will NOT need to be present to win most of the certificates.
♦ The first prize will be for $50 and the name will be pulled at 3:30pm.
♦ 10 additional $20 gift cards will be awarded randomly after 3:30 pm.
♦ 2 additional $25 gift cards will be awarded right before the podium awards. (Winners do need to be present for this drawing!)
Please invite your friends and family to attend the race so that we can make this the best race series yet!  Thanks Realtor Sean Skutnik (CCORS series racer by the way!!) for teaming up with Bike Cycle to make these prizes available.
2) Location for CCORS Race #2, February 24th HAS CHANGED!!  Due to wet weather, Cape Fear SORBA has officially moved the race to Brunswick Nature Park where the trail drains much quicker.  Also, we have a BIG work day this Saturday, February 16th, 8 am at Brunswick Nature Park to get the trail ready for this race.  We are calling out to all Cape Fear SORBA members to join us for a work day so that we can address some current sections that have been affected by the rain.  RSVP at the MeetUp event.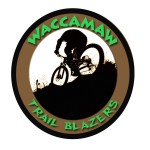 3) We have been excited to add the Waccamaw Trail Blazers to our Coast Carolina Off Road Series this year.  They had a great showing for the first race that was significant distance away and several of them placed on the podium!  Put away your short-track legs because they are changing the format of their race in Myrtle Beach for race #4, April 7th to a full Cross Country race.  Big kudos to their club for being aggressive in blazing 6 miles of  the trail at the Horry County Bike & Run Park!