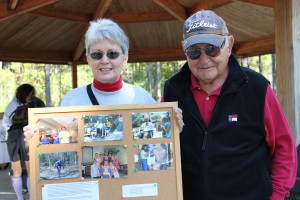 GREAT time and GREAT turn out for our race #1 in our Time Trial Series benefit for Brad Clark.
We want to thank Brad's mom, Barbara, for coming out and representing Brad with a nice collage of pictures of Brad.
There were 35 racers total and a few were from out of town.  We even had James Turner put in an amazing 39 minute flat lap time on his uni-mtn bike!!
Results are here and pictures can be seen on our Facebook site very soon!
Lots of prizes were handed out so make sure to sign up for Time Trial #2 happening next Saturday, November 10th.  RSVP at the MeetUp site.