**New Update: If anyone, particularly any Pender County residents, would like to come speak in support of this please come to the Commissioners' meeting on 1/7 at 4pm. Sign up on the public comment sheet and then you can say a few words about why you support this. The actual item probably won't come up until about 5 or 5:30 but you'll be able to speak right after the meeting begins and leave if you want. I've been working with Greg and also school staff on this and we're really excited about the opportunity for the county and for the club!**  RSVP at the MeetUp page if you can come on January 7th!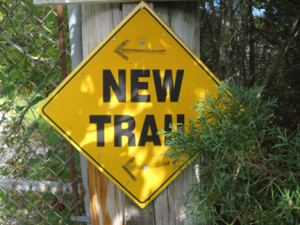 We are ecstatic to announce that January 2013 could prove to be a BIG month in seeing approval for a NEW off-road trail system in our area.
Thanks to the faithful efforts of our Cape Fear SORBA president, Greg Brinson, the Pender County Parks and Recreation Advisory Board has passed a resolution of support of a Memorandum of Agreement (MoA) between Cape Fear SORBA and Pender County Schools in regards to a new trail system adjacent to Heidi-Trask High School.
As it stands today, Cape Fear SORBA is on track to meet with Pender County Commissioners and Education Board on January 7th and 14th.  If everything is approved then CFSORBA could possibly start mapping and building trails before Spring 2013.
Spread the good news and we ask for continued support as Cape Fear SORBA continues fulfilling its vision to create, enhance and preserve great trail experiences for mountain bikers in the Cape Fear Region of North Carolina.