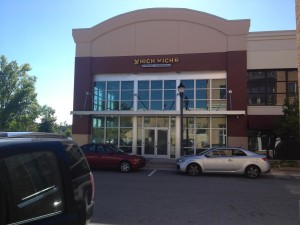 You're invited to a group ride at the Blue Clay Bike Park this Sunday, July 29th, 9 am. This ride will consist of no dropping no racing etc etc.
Following said ride as many folks as possible will be visiting the new Sandwhich Shop "Which Wich" that is being opened by fellow mtbr Ben Brown! July 29th is the opening day so let us visit and fill our belly while we support Ben and his new shop! http://www.whichwich.com/ (Mayfaire Town Center, 920 Innovation Drive Wilmington, NC 28405)
So ride and food…GAME ON!