Your company has an opportunity to join the team of sponsors for the largest family mountain bike festival weekend in the Cape Fear region on October 13th-14th, 2012 at the Brunswick Nature Park in Leland, North Carolina.
Cape Fear SORBA is joining forces with the Coastal Land Trust to provide an entire weekend packed with recreational and competitive mountain biking for all ages.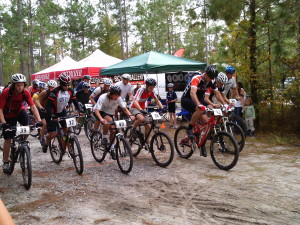 On Saturday, October 13th, the Brunswick MTB Festival will focus on FREE Family Biking Fun activities such as guided group rides, skills clinics, bicycle maintenance clinics, raffles, and several International Take A Kid Mountain Biking events. Then, Sunday, October 14th, Brunswick Nature Park will be host to a 6 and 3 hour endurance race called "The Brunswick Brawl."
This action packed festival weekend gives your company a high quality opportunity to expose itself to hundreds of families. We estimate the that attendance for these festivities could eclipse 1200 people.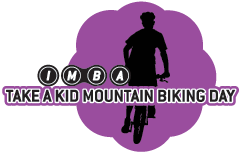 Do not pass an opportunity to showcase your company to those living in the fastest growing municipality in North Carolina, as well as, one of the fastest growing towns in the nation.
Your company has many sponsorship options to consider. This event's Title Sponsorship is not available, but you can still join as a Platinum, Gold, Bronze, or Swag Bag sponsor. Considering there were 700+ adults and kids who attend last year's Fun Day alone, this weekend is well worth your sponsorship investment.
For more details on sponsorship, download this Brunswick MTB Festival Sponsorship Packet (.pdf).
For more details on the activities for this weekend of family fun, visit our Brunswick MTB Festival webpage. (coming soon)
Feel free to email us at INFO@capefearsorba.com or visit our Contact page.