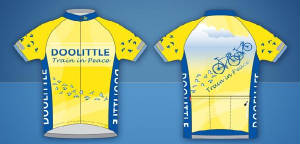 Sunday April 14th (this Sunday) at 10:00AM we will have the 3rd Doolittle-Winslow Ride in memory of Trey and David Doolittle and Brady Winslow. All of these people were locals and were hit and killed riding bikes. This ride is free and I think helps keep cycling awareness alive and also drunk driving reminders. The goal would be to have cycling groups from all over the county meet and ride to Veterans Park, participate in the RIDE and then take off on their way. I hope you all can join us and pass on the message via email and social media.
WHERE: Veteranes Park
WHEN: 10:00AM
DAY: Sunday April 14th
WHAT: Cycling awareness, all invited, beach cruisers, family bikes etc.
Bring your company tent or whatever you would like to just add to the liveliness of the event.
Thanks
Sincerely,
TOM CLIFFORD
WITHOUT LIMITS COACHING
WITHOUT LIMITS APPAREL
WITHOUT LIMITS ENDURANCE TEAM
www.IAMwithoutlimits.com