Pre Registration
Online Pre Registration for the 2014 Brunswick Brawl is now open!
New Categories
This year we've added 6 Hour Female Duo category to the lineup. That brings our total for this year's Brunswick Brawl to 12 categories.
Also, if 6 hours isn't your thing, we're offering 1 & 3 hour solo options as well.
Payment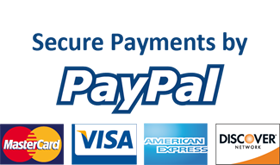 The online payment options for pre registration are pretty simple. Once you've completed the online registration form and are ready to make payment, you'll be directed to a secure Paypal site to complete the transaction. You can pay using your own Paypal account or simply pay using a credit card (no PayPal account needed) Please note: YOU DO NOT HAVE TO HAVE A PAYPAL ACCOUNT TO PRE REGISTER.
Live Online Results
This year we will be using a new timing app called Webscorer. A great feature of this new app allows us to stream live live results to your web browser or iOS device. Stay tuned for more info on how to receive live results for this years Brunswick Brawl!

Sponsorship
We are still accepting sponsorship applications for this years this years event. If you're interested becoming a sponsor or know someone who is, please contact us or head over to our sponsorship page for more info.
Questions
Please contact us with any questions or concerns regarding this years event.