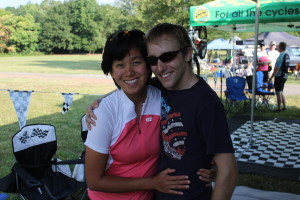 Cape Fear SORBA leadership has changed the official location of our club meetings. They will now take place at Which Wich Superior Sandwiches located in the Mayfaire shopping center beside Buckle (920 Innovation Drive, Wilmington, NC 28405). This shop, recently opened by club member Ben Brown, will play host to our club meetings going forward.
Our next club meeting is August 9th and starting at 6pm. This will be the final club meeting that former club Vice President Austin will be attending before the big move to Chicago so don't miss out. Come prepared to make fun of me as much as possible, Austin wouldn't have it any other way.
In addition to that we will also be discussing the CCORS series details for next year as well as the very important topic of the Brunswick MTB Festival.