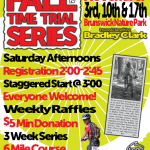 Just want to make sure you know of the many biking opportunities that are coming up in our area trails, as well as, other surrounding area trails.
Fall Time Trial Benefit Race #3 will finish up this coming Saturday, November 17th, 2 pm.  Race is held at Brunswick Nature Park and looks like we will have some big time riders traveling in to support our efforts.  All proceeds go to Bradley Clark and family as he recovers from a serious biking accident.
Bike For Tots MTB Race and Road Ride, Sunday, November 18th at the Bicycle Post.  Great cause and a fun event! Go support ECVELO!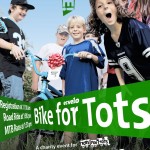 Stache & Dash, Saturday, November 24th, 10 am.  Go support Waccamaw Trailblazers in their FIRST mountain bike race!  Race location will be at The Hulk a newly constructed trail.
Northeast Creek Cyclocross Race presented by The Bicycle Gallery on Saturday, December 8th in Jacksonville, NC.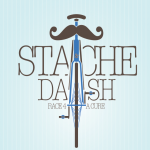 Of course, we will start releasing details in the next few days on the 2013 Coastal Carolina Off Road Series that will run on Sundays from January-May 2013.  Details are JUST about finalized!
Don't forget to join the CFSORBA MeetUp page to keep up to date with newly posted rides, races, and biking activities.