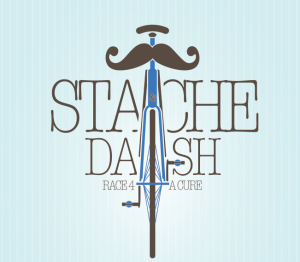 Cape Fear SORBA is all about supporting new clubs in our region that are busting gears to promote similar core biking values.  Waccamaw Trail Blazers is one such club located in Myrtle Beach.  They have been over-the-top supportive of Cape Fear SORBA over the last years and we certainly want to encourage you to be a part of anything they are doing.
We are excited to see they are hosting their FIRST EVER MTB RACE so here are the details from their page.  Also, keep in mind this is going to be a new race location for our upcoming CCORS 2013.  What a great way to pre-ride the trail!!!!
"We will be hosting our first mountain bike race ever this November 24 in Myrtle Beach, SC. Known as the Stache & Dash, the race aims at raising both funds and awareness of prostate cancer. With a large tie in with Movember, riders are encouraged to participate in the month long mustache growing event and wear them with pride on race day.
There will be two different categories of races. Category A will be a 6 lap race around the newest trail in Myrtle Beach know to the locals as "The Hulk." The category B race will feature a 3 lap race with a mass start along side Category A. Each laps is aprox. 3.33 miles in length giving Category A an aprox distance of 19.98 miles will category B will be aprox. 9.99 miles.
This should be a changeling and fun race to raise awareness about the affects of prostate cancer. Prizes and awards will be given in both divisions. All proceeds of the Stache and Dash race will be donated to Prostate Cancer research. The winner in each category will be awarded with the donation check to the Prostate Cancer Foundation presented on their behalf.
Registration is now open online and all riders are encourage to register. This will help us out tremendously. Pre-regestration is $25 for Category A and $20 for Category B. Day of race registration will be available at an additional cost of $5 per race.
Date: Nov. 24, 2012
Location: Horry County Bike and Run Park (The Hulk)
City/State: Myrtle Beach, SC
Race time: 10:00am
Race Day Registration: 8:00am
Start: Mass Start
Categories: Cat A – 6 Laps (20 miles) / Cat B – 3 Laps (10 miles)
Cost: Cat A – $25 before, $30 day of / Cat B -$20 before, $25 day of
Trail Conditions: Sandy, Small Hills, Flat, Fast and Tight"