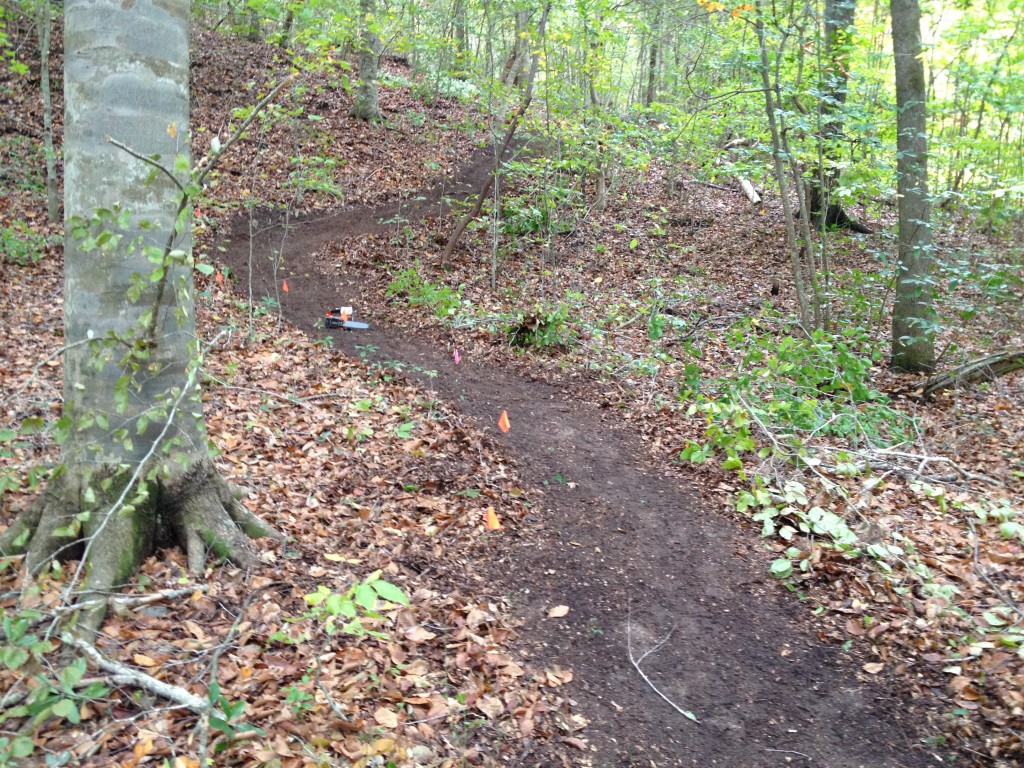 So by now everyone knows that CF SORBA is currently building a super sweet new trail system in Elizabethtown, NC right? Well, yesterday was our inaugural workday at newly dubbed "Browns Creek Trail".  We were actually able to cut-in close to a mile of trail in just one day!
BIG thanks goes out to all the volunteers who made it out.  Even Elizabethtown Parks Director, Bryan Martin, stopped by to help!
Brown's Creek trail is located just off Hwy 87, across from the airport in E-town. Set in rural Bladen County,  inside a  scenic hardwood forest running along  beautiful 'Browns Creek', this property has something us flatlanders aren't used to; Elevation.
Check out club Prez Greg Brinson making the inaugural climb on a gruesome section cut-in just hours prior:

Click Here if your having trouble viewing this video
So by now I'm sure you're sitting there saying to yourself  "Man! I can't believe I missed out on an opportunity to help build such an awesome trail." Guess what, you're in luck! Next Saturday, November 9th, we'll be out at Browns Creek cutting-in more awesome singletrack. Go to Meetup for more info.