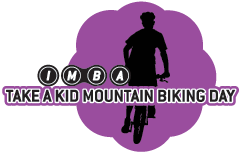 Family Fun Day on Saturday, October 13th is gearing up to be a BIG day for you and your family!! Please know that ALL the activities on this day are FREE as a service to the community!
The Family Fun Day is a celebration designed to bring together the community and the resources available to them at the Brunswick County Nature Park. Last year, more than 1,000 visitors came out to try kayaking, crafts, hiking, and mountain biking with the help of qualified instructors. This year we will be adding horseback riding and will highlight our conservation activities at the park, like prescribed burns and tree planting.
8:30 am: Guided Horse Rides, Hiking, & Kayaking begins
8:30 am: Arts & Crafts, Conservation Education Booth & Cape Fear SORBA Booth
9:00 am: Mountain Biking skills clinic for kids
9:00 am: Group rides for kids and adults every hour ending at 2:00 pm.
10:00 am: Bike Maintenance Clinic by Bicycle Gallery
12:30 pm: Adult Skills Clinic by Bicycle Gallery
Lunch at Park= Food Vendors will be available to purchase lunch from
Wear comfortable clothes and shoes, as well as a water bottle if you plan on riding bikes. The event is rain or shine, so please come prepared.
Family Fun Day is a joint effort between the NC Coastal Land Trust and Cape Fear Southern Off Road Bicycle Association (CFSORBA). The NC Coastal Land Trust works with landowners all over coastal NC to preserve natural areas that are ecologically, historically, and culturally significant to the residents of our state. We focus on protecting the places that make our state such a great place to live, work and play, like the rivers, forests, and beaches that we all love – including the Brunswick Nature Park!