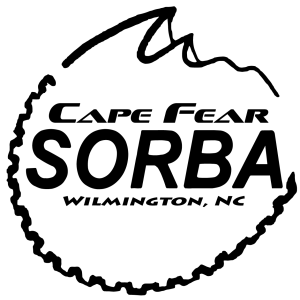 Come have some tasty snacks and join us at 6 pm at Which Wich-Mayfaire (920 Innovation Drive, Wilmington, NC 28405)  for the last club meeting before the big Brunswick MTB Festival weekend. We will be covering these topics tonight at the meeting tonight:
Saturday's Family Fun Day
Sunday's Brunswick Brawl
Blue Clay Work Day
November's Time Trial Series benefit for Brad Clark
Coast Carolina Off Road Race Series 2013
New Trail Build Opportunity in Pender County
and more
Hope to see you there!!
RSVP at the MeetUp page.