The Coastal Carolina Off Road Series 2013 has been a HUGE success this year with a record number of racers and lots of prizes being given out at each race.  Please take the opportunity to visit our series sponsors in your local living area and say thank you for investing financially:
Beach Bike Shop– Myrtle Beach, Babits Bikes– Greenville, Atomic Cycles-New Bern, Bicycle Gallery-Jacksonville, Bike Cylces-Wilmington, The Bicycle Fix-Myrtle Beach,  Bicycle Post-Greenville, Hilton Garden Inn-Mayfaire-Wilmington, Two Wheeler Dealer-Wilmington, and Trademark Signs-Wilmington.
Please note that results for Sunday's race at Bicycle Post Trail, as well as, overall and team results are posted on the CCORS results page.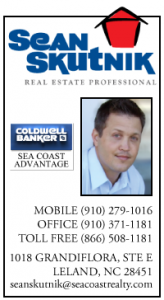 As with Wilmington's first race, we are excited to announce that Realtor Sean Skutnik with Coldwell Banker, along with Bike Cycles-Wilmington, is helping to support Cape Fear SORBA at our season finale on Sunday, May 5th, at Brunswick Nature Park. Realtor Sean Skutnik is sponsoring $300 in Bike Cycles gift cards to be given out during the race.  Realtor Sean Skutnik will host a FREE registration for racers and non-racers alike starting at noon and will be located alongside the race registration. Winners will NOT need to be present to win most of the certificates.
♦ The first prize will be for $50 and the name will be pulled at 3:30pm.
♦ 10 additional $20 gift cards will be awarded randomly after 3:30 pm.
♦ 2 additional $25 gift cards will be awarded right before the podium awards. (Winners do need to be present for this drawing!)
Please invite your friends and family to attend the race so that we can make this the best race series yet!  Thanks Realtor Sean Skutnik for teaming up with Bike Cycle to make these prizes available.
Also, note that every registered racer will receive a FREE MEAL after the race.  Food will be available for purchasing for non-racing family and friends.