Brunswick Brawl 2013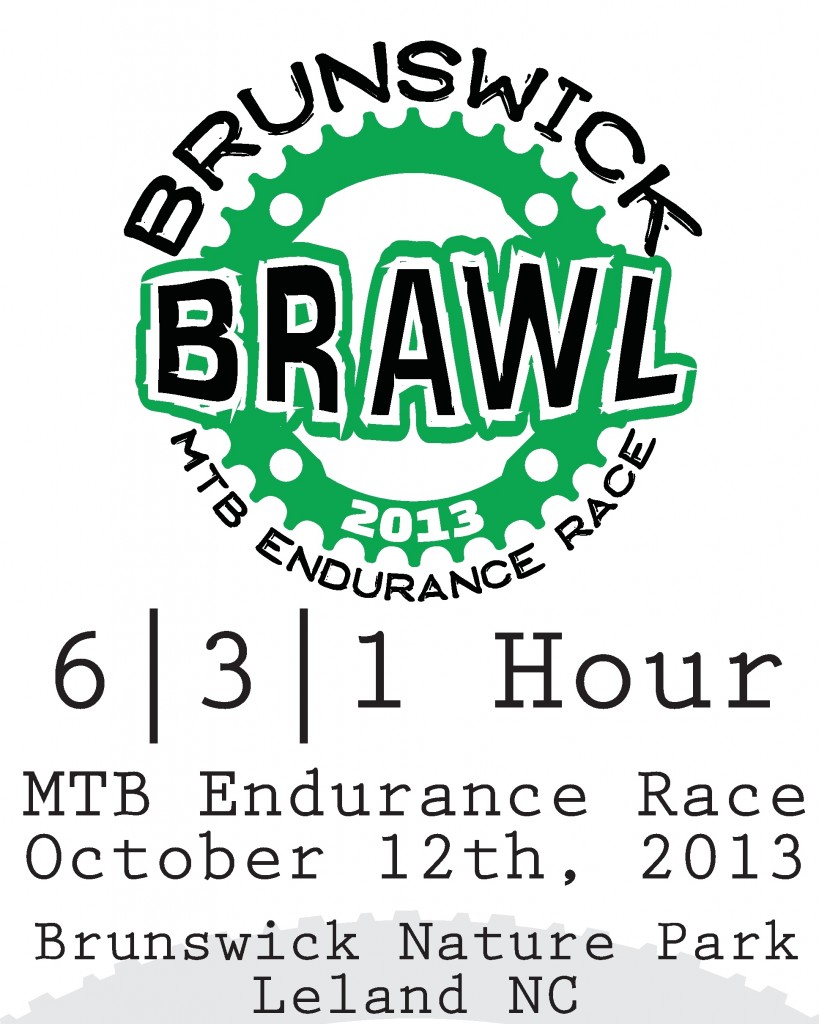 TITLE SPONSOR


RACE TIME
10:00 AM – 4:00 PM
RACE CATEGORY OPTIONS
6 Hour Solo Open (ages 19-39): Registration $50
6 Hour Solo Open (ages 40+): Registration $50
6 Hour Solo Female: Registration $50
6 Hour Duo Open: Registration $100
6 Hour Co-ed: Registration $100
6 Hour Single Speed Open: $50
3 Hour Solo Men (ages 19-39): Registration $45
3 Hour Solo Men (ages 40+): Registration $45
3 Hour Solo Women: Registration $45
1 Hour Open (ages 19-39): $40
1 Hour Open (ages 40+) $40
PRIZES
Graduated CASH Payout Scale! The more racers in your category, the deeper the payout goes!
T-shirt guaranteed for all pre-registered racers. Pre-registration ends 6 pm Friday night before race!
All racers will be fed some awesome food by the Proud Purveyors of Pork!
COURSE
Course will be 9 miles long and include mostly singletrack.  Visit our club "Brunswick Nature Trail" web page to view map and details on the 6 miles of bike trail.  The County is allowing us to utilize the 3 miles of hiking trail for this special event to total a 9 mile race loop.
REGISTRATION
Pre-register here at BikeReg.com


ACCOMMODATIONS
As you start planning your weekend accommodations, please know our Title Sponsor, Visit Leland NC, has special pricing for racers, families, and friend as they choose Leland for their destination.  Visit special rates page!
SPONSORSHIP OPPORTUNITIES
Yes, your business can still sponsor the Brunswick Brawl 2013!
Please visit our sponsorship page to learn more.