IMBA Trail Care Crew is Visiting Cape Fear SORBA!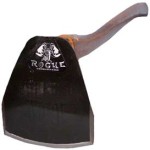 Run for the trails! The Trail Care Crew is coming! The Trail Care Crew is coming! Ok, so now that I have your attention, lets talk about the IMBA's famous trail care crew and their upcoming visit to Browns Creek in October!
The Subaru/IMBA Trail Care Crew, on the road since 1997, is IMBA's grassroots educational program and an authority on sustainable trail building practices. Two teams of professional trail experts travel year-round throughout the United States and beyond, leading trail work sessions, meeting with land managers and working with IMBA-affiliated clubs and the communities they serve to improve mountain biking opportunities. The Trail Care Crew program has inspired great volunteer trail work across the U.S. and abroad – a big help to government agencies and land managers who have limited funding for trail construction and upkeep. As a direct result, there are now thousands of new and improved trails in all 50 states, Canada, Mexico and several European countries.
October 31, 2015 Browns Creek Trail, Elizabethtown, NC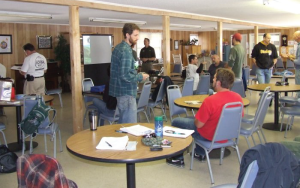 Halloween weekend, we are lucky enough to play host to the Subaru/IMBA Trail Care Crew. If this experience is new for you, here is the story in a nutshell. IMBA has a roving two person team of trail building experts that move from trail to trail helping clubs teach their members how to build and maintain trails in a sustainable way. They do so by holding classroom sessions followed by real world execution of what you just learned at your local trails. You can see their expertise and training in much of what Cape Fear SORBA has done, especially in the design and execution of the Brunswick Nature Park. Those of you reading this who have attended one of these events knows how valuable these classes can be now and in the future.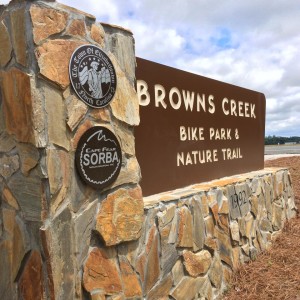 Why should you care? Oh let me count the ways! First, if you've been wanting to come out and participate in trail work days but always said to yourself, "Gee, I don't know what to do tho…" here is a chance to learn! The environment is fun, low stress, and tremendously friendly. Take it from those of us who have done it before (this author has been through two visits himself) it's well worth the effort to attend the event. Oh, and make sure you pay attention in class, you might win a bit of swag to show off the following day on the traditional post-workday group ride!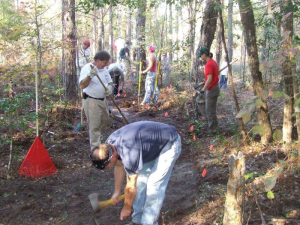 So let's recap. This is an opportunity to be involved at your local trail, which in this case, is going to be Browns Creek in Elizabethtown. We want you, and all your friends, to come spend Halloween day (costumes optional but encouraged) learning and building trail with us. It's a chance to learn and make friends but it's also a chance to have fun. Come see what IMBA and Cape Fear SORBA are all about. Pencil in Halloween weekend on your calendars! We will post more details about the visit in the coming weeks as it nears.