Brunswick Brawl 2012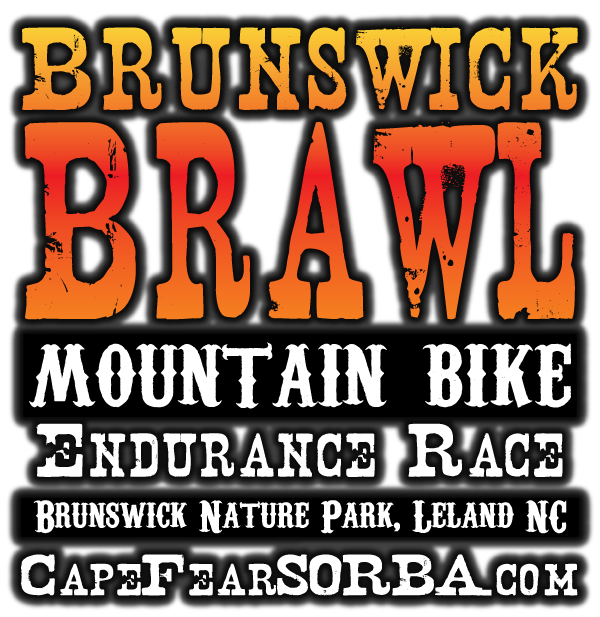 *2012 Brunswick Brawl Race Results Posted Here*
We are excited to announce Cape Fear SORBA has been trailblazing hard since last Fall's Brunswick Brawl.
The Brunswick Brawl, presented by Leland NC, is back!
This year Cape Fear SORBA is offering this event in a new 6/3 hour endurance format!  This race will take place at the new and constantly changing Brunswick Nature Park, as this event is a part of the larger Brunswick MTB Festival on Oct 13th and 14th, 2012.  This weekend is for everyone from family gathering to the hardcore racer!
The Brunswick Brawl will take place Oct 14th, 2012 from 11am to 5pm.
Race Category Options:
Men's Solo 6 Hour

: Registration $50

Women's Solo 6 Hour

: Registration $50

Open Duo 6 Hour

: Registration $100

Co-Ed Duo 6 Hou

r: Registration $100

Men's Solo 3 Hour:

Registration $30

Women's Solo 3 Hour

: Registration $30
We will have CASH PAYOUTS to top 3 in each class in addition to swag! How much cash?
MINIMUM $1500 spread out to all categories. So you are racing for CASH, SWAG, and BRAGGING RIGHTS.
Course will be 9 miles long and include mostly singletrack. EVERY racer gets a swag bag and t-shirt as long as you register at least two weeks before the event! In addition, all racers will be fed by the Proud Purveyors of Pork!

Pre-register here at BikeReg.com
Race is open only to the first 200 racers!!!
As you start planning your accommodations, please know that we will soon to have special pricing for racers, families, and friend as they choose Leland for their destination.
If your company is looking for sponsorship opportunities, there may still be opportunities available.  Visit the Brunswick MTB Festival's Sponsors page to learn more.
Brunswick Brawl 2011 Race Results PDF Download: B-Brawl Results
Brunswick Brawl 2011 Race Photos: B-Brawl Photos on Photobucket